Whisky and Beards is proud to be the home of a diverse roster of authors. Each writer is signed to a non-exclusive contract but wherever they go, Whisky and Beards will always have open arms.
Connor Sansby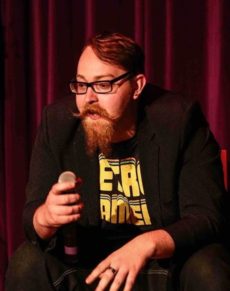 Founder and Editor-in-Chief of Whisky and Beards Publishing, author, screenwriter, essayist and poet. Connor comes from the seaside world of Margate, captivated by the oddities of the world ("Anything that makes the world seem magic"), his work covers the occult and underground culture to disenfranchised fiction and self-eviscerating poetry.
He can be found on his personal website and on Facebook
Web: connorsansby.co.uk
Facebook: ConnorSansbyWriter
Amazon Back-Catalogue: Connor Sansby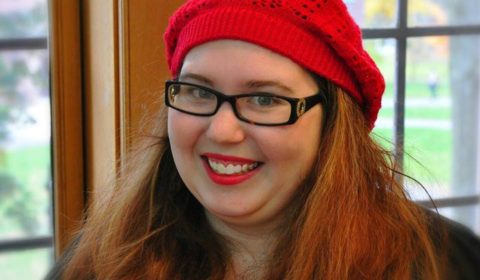 Jocelyn holds a B.A. in English and Politics from Mount Holyoke College. She has been published in numerous anthologies and literary magazines in both the U.S. and the U.K. Soul Meets Body is her third volume of poetry in the Soul Series, with Soul Music (Lulu, 2013) and Soul Painting (Inner Child Press, Ltd, 2014) preceding. She intends to attend law school in the fall and become a practicing lawyer with a focus in international human rights and immigration law. She is currently working as a legal assistant and taking paralegal studies courses.
Web: jocelynmosmanpoet.webs.com
Facebook: Jocelyn Mosmam
Instagram: Poet Sera
Twitter: Jocelyn Mosman
LinkedIn: Jocelyn Mosman
Alex's writing draws on the ideas of love, loss, and feeling lost; of family matters, sex, gender identity and hope. He was the 2015 Wise Words Grand Slam champion, and has since gone on to set up his own slams across the city, in addition to running the 'poet in residence' scheme in Canterbury.
His first paperback collection of poetry "Everything Is Terrible", is published by Whisky and Beards, along with two digital chapbooks,"Talking With Impossible Gods" and "Unmarked Graves".
He has been support for Shane Koyczan, Kate Tempest, Anthony Anaxagorou, Joelle Taylor, Vanessa Kisuule and Dan Simpson, and has performed at various festivals across the country, spoken at conferences in Paris, performed in Europe, and runs regular workshops on creative writing and performance.
Alex launched his debut show, 'Everything Is Terrible', at a sold-out show at Wise Words Festival in 2017.
Facebook: AlexVellisPoet
Instagram: Alexander Vellis
Edward Hatfield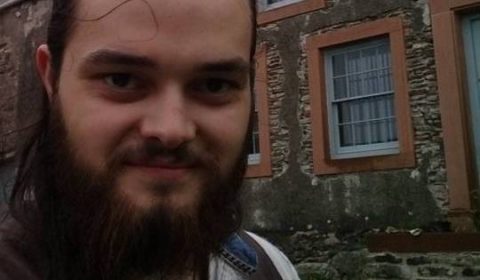 Since he was a child, Edward has had an all-consuming passion for languages, especially the archaic and obscure. Beganing self-studying ancient Egyptian at age 12,  shortly followed by Latin, Ancient Greek, basic Welsh and Scottish Gaelic. By the end of college, his word-horde also included French, Old English, Old Norse and basic Dutch.
Edward based his BA in Classical and Archaeological studies on language modules (in Latin, Greek and ancient Egyptian) as well as dedicating days to furthering his understanding of Gallo-Brittonic, along with the necessary methods and theories involved in linguistic reconstruction. His work can be found in Pritanica and future volumes.
Edward divides his time between his linguistic pursuits and writing, and behind the forge at his Wolfshead Crafts, smithing weaponry, working leather and carving wood.
Facebook:  Wolfshead Crafts

Stefan Gambrell/ Neanderthal Bard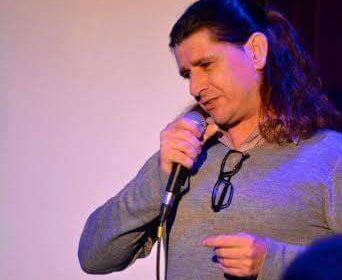 After spending 20+ years as a successful chef, Stefan was as surprised as anyone to find he had a natural way with words. What started as a cathartic process has become another reason to live.
He has taken open mic performance to a new level, using personal experience to craft rhymes that approach tough issues and point out not only what went wrong, but how to make the world a nicer place.Since adopting his poetry moniker, Neanderthal Bard, Stefan has gone on to host Street Food and Sonnets, a monthly open mic night and a bimonthly event at the Turner Contemporary Gallery. He is a regular at Kent and London poetry events.
His first novella, The Morphist, sees Stefan tackle the thriller genre with the same fiery aplomb as his poetry and performance.
Currently, Stefan is concentrating on a new collection of poems entitled "My Perception Collection" as well as planning a 2018 tour ending in Edinburgh for the free fringe festival.
Laura Kestrel
A West-country girl at heart, the beautiful, sometimes mythical landscape and not-so-beautiful realities of growing up in Cornwall have influenced Laura's poetry throughout her childhood, as a way to express herself in a way that no other medium quite could. Empowering on both a general, and individual level, she focuses on giving strength to the female voice in society. Throughout her teenage years, Laura would incorporate poetry into any schoolwork wherever it allowed. Following this, in college, she began applying to poetry competitions, and having her submissions chosen. Her work has been displayed at various exhibitions in Cornwall, and she represented the South-West in the 2016 National Poetry Anthology.
For the last 5 years, Laura has also been freelance writing for three different national magazines, as well as creative-directing several large-scale photo-shoots for publication. 2016, however, was a turning point, in various ways. Oone of these was lifting her pen from the page, and to take to the stage with spoken word. Since coming back to University in the Autumn, she has been performing poetry regularly and writing new material at any opportunity she gets. The culmination of her efforts came to fruition with her first book, Lambs with Manes of Lions, which was published 24th August 2017. After securing a job in Canada, Laura Kestrel has taken her poetry across the world, where she has been exploring the Canadian, Franco poetry scenes, alongside teaching English to French children.
Penny Tigerlily Lane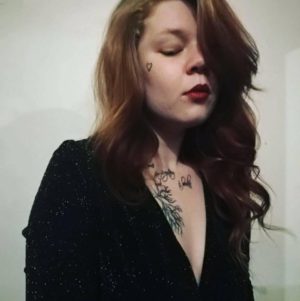 Penny Tigerlily Lane is a Kent based spoken word artist and the creator and host of Dead Island Poets Society, a monthly spoken word social event and performance night.
A powerful voice, Penny is a veteran of the spoken word scene and a dynamic performer. Her poetry is that of red wine, heartache and dogs. Her first collection "Nefelibata" concentrates on the former two, packing raucuous imagery, delicate structure, a laser focus of the heart employed by surgeons combined with the raw, mesiness that comes from honesty, like a bomb pushed through your ventricles.
Tumblr: pennytigerlilylanepoetry.tumblr.com
Facebook: facebook.com/pennytigerlilylane/
Youtube: Penny Tigerlily Lane
Sadie Davidson
Sadie Davidson is a former stripper and recovering addict turned writer, performance poet, and poetry slam champion. Her poems have been published in a number of books and anthologies and she has performed at many music, book and literary festivals. She is a co-host of the Estuary Fringe Festivals open mic event, Dangerous Poetry, and lives with her partner and two children in Essex. She has been described as "furious and unstoppable" by spoken word promoters and is said to "bite with lighting – like fury and machine gun delivery".
"Tales from the Estate" is her first collection. Her CD "Council House and Silent" was released in late 2017 under Spoken Label.
She is constantly surprised by all of this.
Facebook: sadiedavidsonpoet
Helen Seymour
Performance poet and editor of "Everything is Terrible" by Alex Vellis
Web: whatthehelen.net